Paphos, the city that once belonged to the Gods and Goddesses of ancient Greece has recently become a hot tourist destination. Paphos is the birthplace of Aphrodite, the Goddess of love and beauty, and the city bears many relics and monuments to worship her. The city is divided into two parts, old and new. The historic city has still retained its old-world charm, and has been declared as a world heritage site by UNESCO. Stunning beaches, historical museums and dynamic nightlife define the city of Paphos.
In the surrounding area recent additions to the local attractions are four diverse, yet high quality golf courses. Each course has individual qualities and together they make the region a very desirable destination for travelling golfers looking for year round sunshine.
Whether you choose to stay in Paphos or at one of the golf resorts or the smaller coastal towns there is something to suit everybody. Wherever you visit, you are assured of true Cypriot hospitality.
Paphos | Cyprus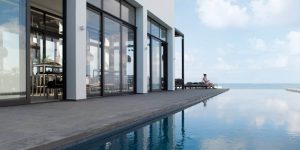 Paphos | Cyprus