The Channel Islands and in particular Jersey is famous for its impressive golf pedigree. Famous golfers such as six-time British Open champion Harry Vardon was born and raised in Jersey and therefore it is hardly surprising that you can find some of the best golf courses in the UK on the picturesque island of Jersey.
For the keenest of golf enthusiasts there's a great selection of layouts available in Jersey including Les Mielles, Les Ormes Golf and the two most famous golf courses of them all; La Moye and the Royal Jersey Golf Club. Whilst access to these beautiful courses isn't easy due to the competitions that take place, we have ways of getting you an experience you are unlikely to ever forget.
In Guernsey, the selection isn't so vast but the quality is still high with the Royal Guernsey Golf Club, St Pierre Park and La Grande Mare. Enjoy your holiday at this massively undiscovered jewel in the UK crown.
Trending in Channel Islands
Route de la Marette | Jersey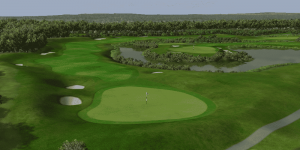 La Chemin au Greves | Jersey