The South coast of the island is a popular choice for golfers with several great golf resorts dominated by the Heritage, Paradis and Tamarina resorts and golf courses. The two Heritage resorts have been favourites for many years and feature luxury accommodation, first-class service, excellent facilities and great golf courses.
The beautiful island of Mauritius is situated in the Indian Ocean and is famous for its white sandy beaches, excellent year-round climate and, of course, a host of great golf courses.
Today golf is the most popular sport and one of the main attractions for visitors to Mauritius.
Many of the golf courses are attached to the superb resorts and hotels around the coastline, with priority access for residents. The golf courses have been designed by some of the biggest names on the planet including Bernhard Langer, Ernie Els and David Leadbetter. The courses have been created to accommodate all levels of golfer and many ae located in stunning coastal settings on this beautiful island.
South Coast | Mauritius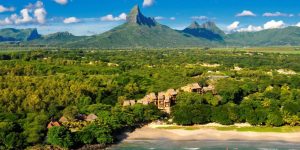 Trending in Mauritius South Coast