The East coast of Mauritius is a superb venue for a golfing holiday. If you mention golf in Mauritius then two names immediately spring to mind; Belle Mare Plage and Le Touessrok – these are both located in the east of the island and are synonymous not only with golfing holidays but also with luxury beach holidays too. Depending on what you are looking for from your holiday there is a hotel or resort for you. Just tell us what you are looking for from your holiday and we will give you the best advice from our personal experiences.
Mauritius is situated in the Indian Ocean and is famous for its white sandy beaches, excellent year-round climate and, of course, a host of great golf courses. Today golf is the most popular sport and one of the main attractions for visitors to Mauritius.
Many of the golf courses are attached to the superb resorts and hotels around the coastline, with priority access for residents. The golf courses have been designed by some of the biggest names on the planet including Bernhard Langer, Ernie Els and David Leadbetter. The courses have been created to accommodate all levels of golfer and many ae located in stunning coastal settings on this beautiful island.
East Coast | Mauritius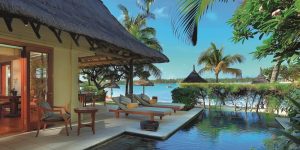 Trending in Mauritius East Coast